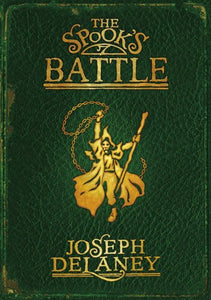 Bodley Head
The Spook's Battle (Wardstone Chronicles) Hardcover – 5 Jul 2007 by Joseph Delaney (Used)
Regular price
£4.99
£0.00
Unit price
per
Tax included.
Shipping
calculated at checkout.
Used Book: This Book Will Have Damage to Edges, Corners, Sides & Spine.
The fourth installment of the Wardstone Chronicles. In Pendle, the witches are rising and the three most powerful witch clans are rumored to be uniting in order to conjure an unimaginable evil. Together they will be capable of raising the dark made flesh – the Devil himself. Tom and the Spook need to set off for Pendle to avert the unthinkable. But before they go, the Spook tells Tom to journey home and collect the trunks Mam left behind for him. But what dark family secrets are contained in the trunks? And will they place Tom's family in even greater danger or provide the help Tom and his master will need in Pendle?
Hardcover: 496 pagesPublisher: Bodley Head; First Edition, First Impression edition (5 July 2007)Language: EnglishISBN-10: 0370328922ISBN-13: 9780370328928Product Dimensions: 13.5 x 3.8 x 18.5 cm
---